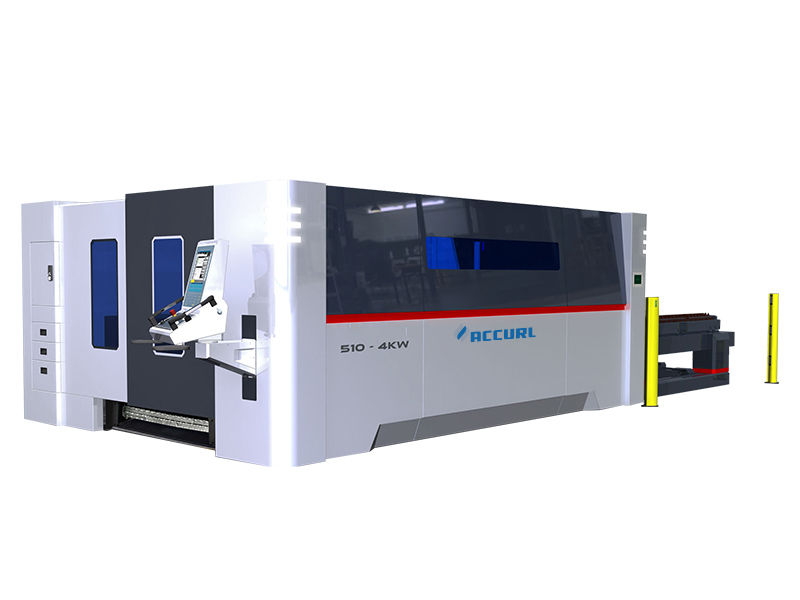 製品の用途
---
With the 1500mm x3000mm working area, the F3015 is the basic and the most economic model for ACCURL3015. Widely used in the processing of advertising board, metal plate structure, Hv/lv electrical ark production, textile machinery parts, kitchen utensils, car, machinery, elevator, electric parts, spring coil slice, subway line spare parts, etc..
BodorGenius Auto Focus Laser Head

レーザー光源

作業領域

1500 * 3000mm

500w/700w/800w/1000w/1500w/2000w/2500w/3000w/4000w

冷却方法

水冷

制御システム

BodorPro

35m /分

精度

Position Accuracy:0.03mm. Reposition Accuracy:0.02mm

運転システム

Japan YASKAWA Servo Motor

送信

Taiwan silver HIWIN square rail, Taiwan YYC gear rack

Bearing

Japan NSK Bearing

Electric components

French Schneider electrical components

Pneumatic components

Japan SMC pneumatic components

Machine size+ weight

4550*2300*2000mm , After package ,weight 3000kg

Maximum acceleration

1.5G

Other parts

Auto lubrication system + pressure gage + laser protective goggles + WIFI Control+ control panel and etc.
主な特徴
---
1.優れたパス品質:レーザードットが小さく、作業効率が高く、高品質。
2.高い切断速度:切断速度は同じ力の二酸化炭素レーザーの打抜き機より2-3回です。
3.安定した運転:輸入のトップファイバーレーザー、安定した性能を採用し、主要部品は100,000時間に達することができます;
4.光電変換の高効率:CO2レーザー切断機と比較して、ファイバーレーザー切断機には3倍の光電変換効率があります。
5.低コスト:エネルギーを節約し、環境を保護します。光電変換率は最大25〜30%です。低消費電力、従来のCO2レーザー切断機の約20%-30%のみです。
6.低い維持:繊維ライン伝達はレンズを反映する必要性、維持費を節約しません;
7.簡単な操作:光ファイバ伝送、光路の調整なし。
クイック詳細
---
条件:新しい
レーザータイプ:ファイバーレーザー
適当な材料:金属
切断厚さ:依存
Cutting Area: 1500x3000mm
Cutting Speed: 500mm/s
CNCまたはない:はい
冷却モード:水冷
Control Software: BodorPro
サポートされるグラフィック形式:AI、BMP、DXF、PLT
Certification: CCC, CE, ISO, SGS, UL
アフターサービスの提供:海外の機械の修理に対応できるエンジニア
Keyword: hot sale metal laser cutting machine
切断厚さ:0-30mm
Position accuracy: 0.02mm
Cutting speed: 0-10000mm/min
Cutting material: Metal stainless steel carbon steel aluminum
Application: Aluminum Sheets
Vise action Method: Semi Automatic Clamping Vise
Power: Mechanical
Brand: bodor
industriy: jewerlry metal products auto parts
機材
---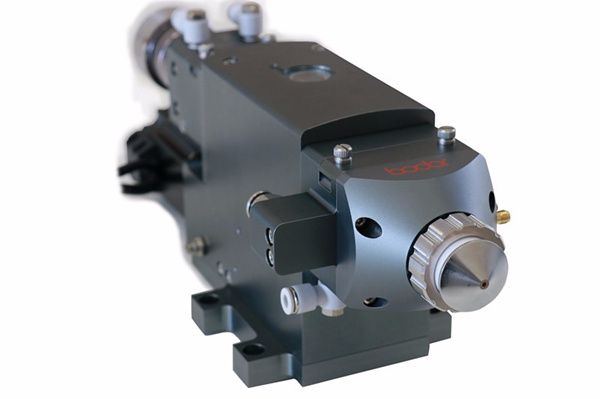 Name: BodorGenius Auto Focus Laser Head
1,Auto-Focus
Applicable to various focal lengths, which are controlled by machine tool control system. Focal point will be automatically adjusted in cutting process to achieve the best cutting effect of different thicknesses sheets metal.
2,Free Your Hands
Focal length is controlled by operating system. We don't need to do manual regulation, which effectively avoids errors or faults caused by manual operation.
3,Fast
(1)Auto focus would automatically adjust the most appropriate focal points in the process of punching and cutting, which greatly improves cutting speed;
(2)When replacing different materials or different thicknesses sheet, manual focus laser head needs manual regulation, which is laborious and time-consuming; auto focus laser head is controlled by control system, it can read system storage parameters automatically, saving time and manpower;
(3)Collimating protective lens drawer can better protect collimating lens and improve replacing speed of protective lens.
4,Accuracy
Increasing perforation focus length, separately setting perforation focal length and cutting focal length, enhance cutting accuracy.
5,Durable
(1)Built-in double water-cooling structures can ensure the constant temperature of collimating and focusing components, avoiding overheating damage of lenses, cooling effect is better, no heating or fogging in long-term cutting, service life of lenses have lengthened.
(2)Increasing collimation protective lens and focus protective lens, carefully protect key components.
Name: Integrated Casting Machine Body
Using flake graphite cast iron, the lowest tensile strength of which is 200MPa. High carbon content, high compressive strength and high hardness. Strong shock absorption and wear resistance. Low thermal sensitivity and bed gap sensitivity reduce the loss of equipment in using, so the machine accuracy could maintain for a long time, and no deformation in a life cycle.
Name: Control cabinet
Integrated the laser source and all the electronic machine parts, the cabinet can protect the precious electric parts and expensive laser source. The fan in the cabinet provide a better cooling system for the electrical parts
Name: Automatic lubrication system
Electrical lubrication is a kind of gear pump with rational construction, great performance and comprehensive functions.
By connection with program control system in the main machine, the lubrication system could oversee oil level within tank as well as oil transmission pressure and set lubrication periodicity, which will effectively prevent rust within lubrication system to ensure cutting accuracy.